Abraham Munting
Naauwkeurige Beschryving der Aardgewassen, Leiden and Utrecht, 1696

Please scroll down for bibliographic information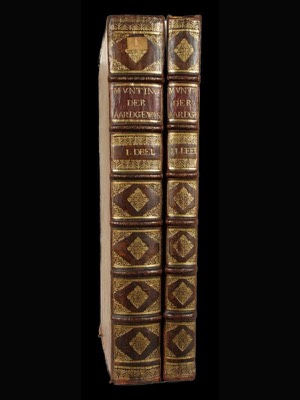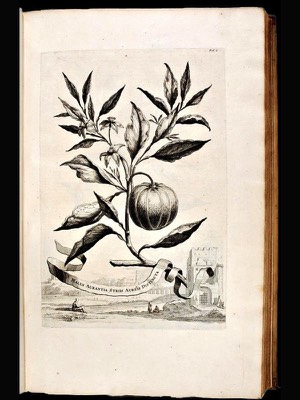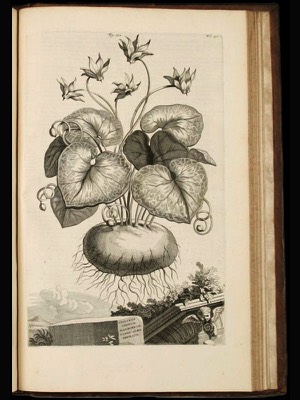 MUNTING (Abraham)
Naauwkeurige Beschryving der Aardgewassen, Waar in de veelerley Aart en bijzondere Eigenschappen der Boomen, Heesters, Kruyden, Bloemen, Met haare Vrugten, Zaden, Wortelen enBollen, Neevens derzelver waare Voort-Teeling, gelukkige Aanwinning, en heylzaame Genees-Krachten, Na een veel-jarige Oeffening en eigen Ondervinding, In drei onderscheide Boeken, naauwkeuriglijk beschreeven worden; Door den Heer...


Published in Leiden and Utrecht: Pieter Vander Aa and Francois Halma 1696. Two volumes in-folio [340)] + 1-640 col., [2] + 641-930 [i.e. 932] col. + [32] ff. Title printed in red and black, text printed in 2 columns. With engraved title-page, 7 engr. headpieces, 5 engr. tailpieces, 243 numbered engraved plates Contemporary full calf, ribbed spine with gold-tooling.
First edition and a large paper copy printed on heavier paper of this extraordinary florilegium. Abraham Munting (1626-1683) was professor of botany at the University of Groningen and considerably enlarged the botanical garden his father Henricus Munting had founded. It was known as the "Paradise of Groningen" and became one of the most extensive gardens of the period. "Munting wrote a number of works on medical-botanical topics, but his posthumously published 'opus magnum', the 'Naauwkeurige', enjoyed particular success, at least in part due to the novelty of the plates, which in a radical departure from the iconography of the traditional florilegium, presented its plant species against a charming series of landscape backgrounds. The illustrations are remarkable for their elegance and originality. The sophisticated title-page was designed by an artist of considerable merit, Jan Goeree (1670-1731). Each plate shows a different plant in flower, including many exotic species from America and other distant lands. The plant dominates the foreground, filling the entire page, often with a detail of the fruit or flower presented on a smaller scale. In some cases the plants are presented 'à trompe l'oeil', while in others they have been arranged in decorated urns. Sometimes gardening tools are depicted as well. The name of each plant appears written on an elegantly fluttering ribbon or cartouche, or on a crumbling marble plaque" (An Oak Spring Flora, 45). Only plate 201 is signed, bearing the name of Joseph Mulder (1659-1710) who engraved many of the plates of Maria Sibylla Merian's famous work on the insects of Surinam. Nissen BBI, 1429; Pritzel 6559.
Sold
.