Cause Hendrik & Commelyn Jan
De Koning Hovenier & Nederlantze Hesperides, Amsterdam, 1676

Please scroll down for bibliographic information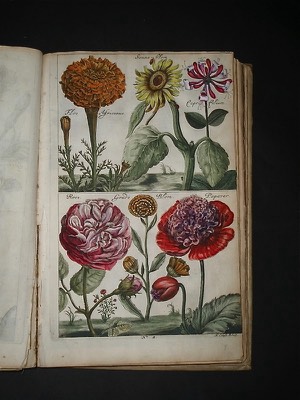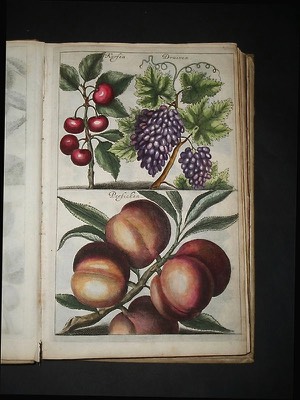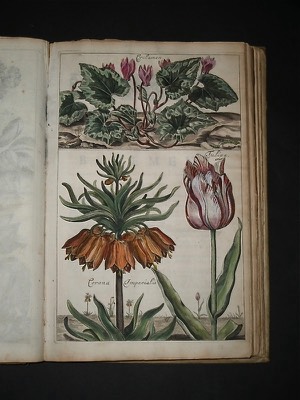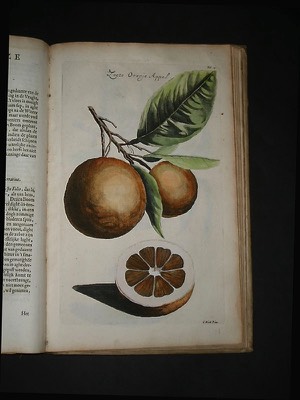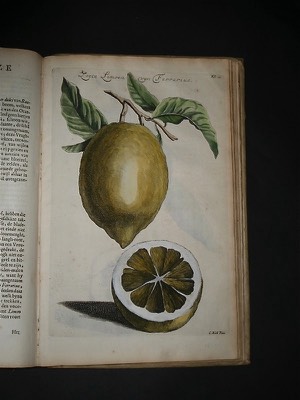 Cause (Hendrik
)


De Koninglycke Hovenier Aanwyzende de Middelen om Boomen, Bloemen en Kruyden te Zaayen, Planten, aen Queeken en Voort Teelen.
Amsterdam: Marcus Doornick, 1676. Engraved title with allegorical design, 31 hand colored engraved plates by Cause showing gardens, fruits, flowers and designs for mazes and parterres, letterpress section-title for
Cierlycke Modellen
.


Issued with:


Commelyn (Jan)

Nederlantze Hesperides, dat is, Oeffening en gebruik van de limoen en oranje-boomen. Amsterdam: Marcus Doornick, 1676. Engraved title with horticultural scene, 26 hand colored engraved plates of citrus fruit and orangeries after C. Kick and De Vree.


Published in Amsterdam: Marcus Doornick, 1676. 2°. Two works in one volume. Contemporary vellum. FIRST EDITIONS of both books, which, as the privilege of Commelyn's work shows, were issued together. Cause is principally known as an engraver: his work in this book is of technically very high quality ("These engravings are sharp and very well cut" Hunt 344). Commelyn was Director of the Botanical Gradens and Professor of Medecine at Amsterdam University. The Nederlandtze Hesperides (echoing Ferrari's Hesperides issued 30 years earlier) is one of the earliest works on hothouse cultivation in northern Europe. Hunt 344 and 345; Nissen BBI 339 and 390. Sold.