Maria Sybilla Merian
Histoire générale des insectes de Surinam et de toute l'Europe, Paris, Desnos, 1771

Please scroll down for bibliographic information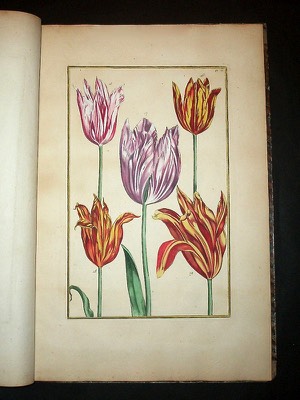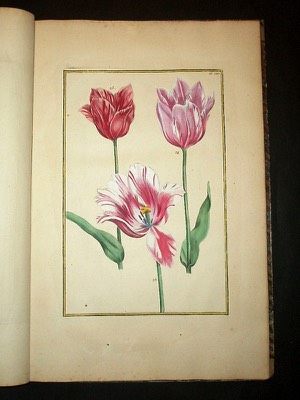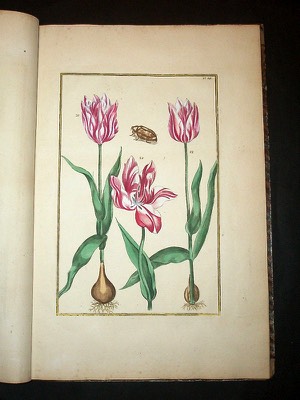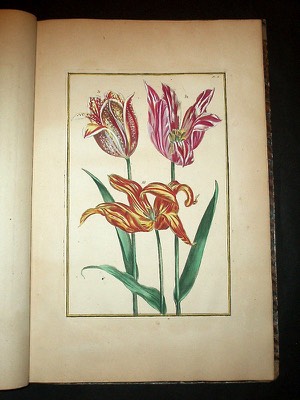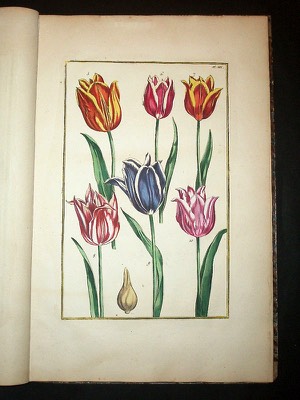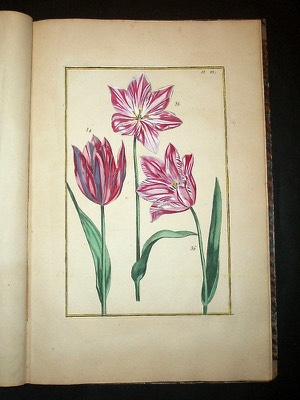 Merian (Maria Sybilla)
. Attributed to Daniel Rabel.


Histoire générale des insectes de Surinam et de toute l'Europe. Troisième édition revue, corrigée et considérablement augmentée par M. Buch'oz. A laquelle on a joint une troisième partie qui traite des plus belles fleurs.


Published in Paris, Desmos, 1771. Folio. One volume. Editorial binding. A fine hand-colored copy of the complete series of Rabel's plates to his 'Theatrum florae' : a fourth edition of one of the finest of the early 17th-century botanical works. The rarest of Desnos's extraordinary publications, the present work is an unacknowledged fourth edition of Daniel Rabel's Theatrum florae. It includes all 69 of the plates that are present in the first three editions (published without text in Paris in 1622, 1627 and 1633 respectively). The plate captions found in the earlier editions have been burnished out, but reappear almost word for word in the text. The additional text is, in part if not all, by Bu'choz. The plants depicted include all the most decorative flowers available to 17th-century gardeners and is truly 'une tres-jolie collection qui ont ete dessinees & gravees d'apres nature' (see preface to vol.I). The fact that Rabel's name is omitted is not surprising since it is not included in any of the earlier editions, and it is only in the last 60 years that the work has been re-attributed to him. Rabel enjoyed a considerable reputation during his lifetime. Rightfully, he has now been rescued from obscurity, indeed, Blunt considered Rabel to be one of the two greatest French botanical artists of the 17th century, noting that his work, along with that of his successor Nicolas Robert, was 'consummate in its perfection' (The Art of Botanical Illustration p.114). There is no mention of this later edition, but for references to the 17th-century editions, see: Blunt (1994) p.115; Cleveland Collections 176 and 187; Hunt Printmaking in the Service of Botany 14; Nissen BBI 1575; L. Tongiorgi Tomasi An Oak Spring Flora 15; Pritzel 10855.
Price on request
.