Mordant de Launay
Herbier Géneral de l'amateur, Paris, Audot, 1816-1827

Please scroll down for bibliographic information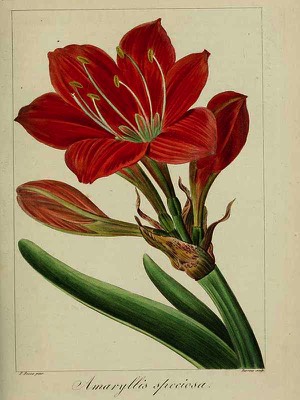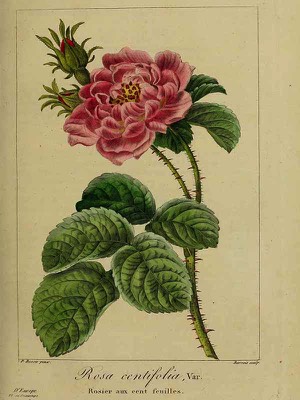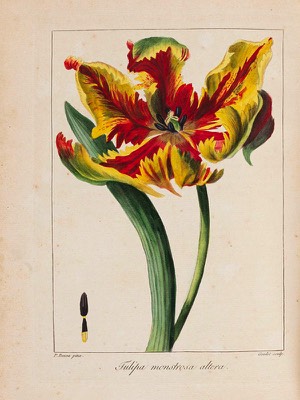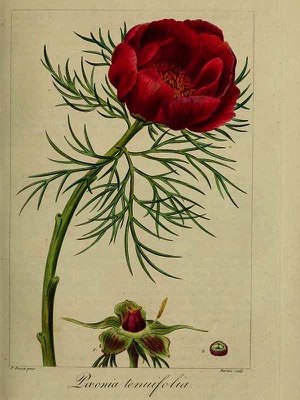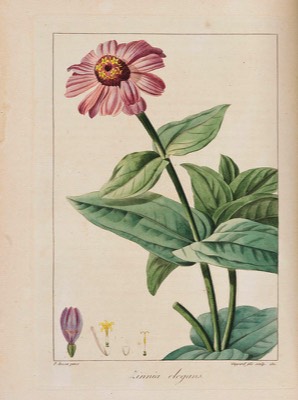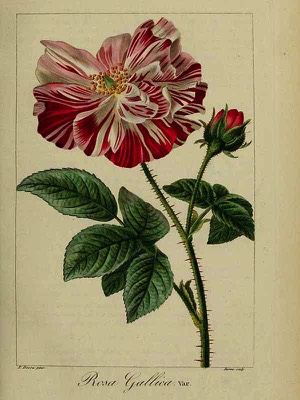 Mordant de Launay, [J. C. M.] and Loiseleur-Deslongchamps, [J. L. A.]

Herbier géneral de l'amateur, contenant la description, l'histoire, les propriétés et la culture des végétaux utiles et agréables.


Published in Paris, (Didot Jeune for) Audot, 1816-27. 8vo. Eight volumes. With 576 colored copper plates
(6 double page) after P. Bessa.
Contemporary leather-backed paper covered boards, leather corners, edges untrimmed.

First edition of the splendidly illustrated work on plants, dedicated to the French king. The fine hand-colored coppers were mostly engraved after drawings by the Redouté pupil, Pancrace Bessa, also one copper after Redouté self and one after A. Poiteau. Participating engravers were Barrois, Bigan, Brion de la Tour, Callens, Coignet, Susémihl et al.
Pancrace Bessa (1772 – after 1834) was a French natural history artist, best known for his botanical illustrations. Bessa was a student of the great engraver Gerard Van Spaendonck and worked alongside Pierre-Joseph Redouté, some of whose influence shows in Bessa's detailed and delicate treatment of his subjects. He was a regular exhibitor at the Paris Salons between 1806 and 1831.

Bessa's favorite subjects were fruit and flowers, with occasional digressions to birds and mammals. In 1816, the Duchesse de Berry daughter-in-law of King Charles X of France extended her patronage to him, which led to his giving painting lessons to the de Berry family.
Nissen 2323. - Sitwell/Blunt p. 159. - De Belder 246. - Plesch Rép. p. 256.
Sold.