P. Cramer & C. Stoll
Papillons exotiques des trois parties du monde, Amsterdam, Baalde& Gravius, 1779-1791

Please scroll down for bibliographic information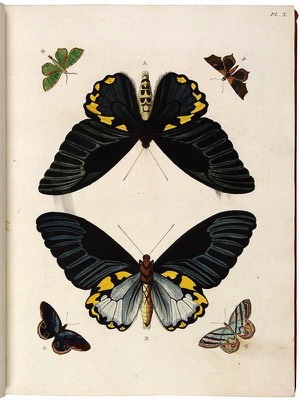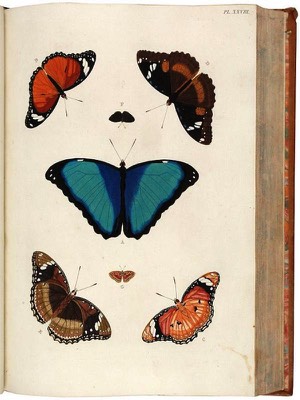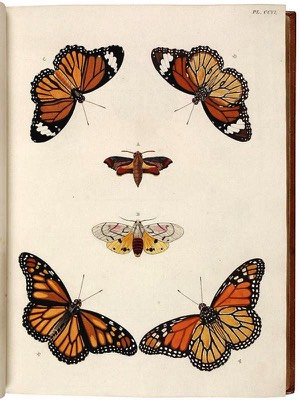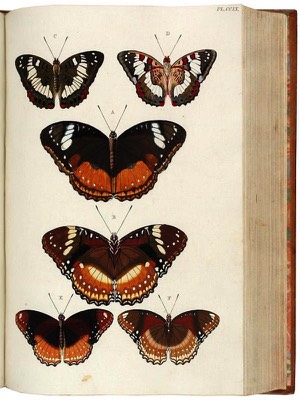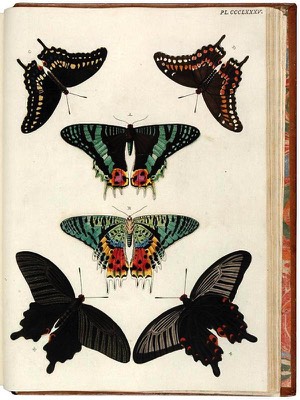 Cramer, P. & Stoll, C.
Papillons exotiques des trois parties du monde l'Asie, l'Afrique et l'Amerique/ De uitlandsche Kapellen voorkomende in de drie werelddeelen Asie, Africa en America.


Amsterdam, S.J. Baalde/ N.T. Gravius, 1779-1791. 4 volumes. Large-4to (287 x 225mm). With 3 engraved frontispieces and approx. 400 hand colored engraved plates. Contemporary calf, spines in 6 compartments, with 2 red gilt lettered labels, sides with gilt borders, gilt edges, the supplement in a slightly different contemporary half calf binding.

The most beautiful early iconography on exotic butterflies. The work is justly celebrated as the first book on Exotic Butterflies arranged in accordance with the Linnaean system and provided with coloured plates. Pieter Cramer, died 1777 after the eighth instalment was ready for press and the publication was continued by Stoll. "By trade Cramer was a Dutch merchant; his company traded in 'Spanish woolens'(sic). He was a man of some wealth, and he indulged quite lavishly his large cabinet of 'natural curiosities'. Cramer corresponded extensively with fellow butterfly-lovers all over Europe and knew of their collections and publications. He became fascinated by the butterflies of the East and West Indies in particular and purchased many specimens for his own collection. Having decided to start work on his great magnum opus, he employed the Dutch artist Gerrit Wartenaar Lambertz to paint the specimens both from his own cabinet and many others... some 1,650 different species are illustrated with both the upper und underside of the wings" (P. Gilbert, Butterfly Collectors and Painters p. 56). Throughout the book names of the following owners of Cabinets are mentioned such as: Pieter Boddaert, Houttuin, P. Luchtmans, Prince Willem, Baron van Rengers and many others. The descriptive text is printed in double columns in Dutch and French. A fine copy of one of the most splendid works on butterflies. Landwehr 53; Nissen ZBI, 985.
Price on Request.