Knorr Georg Wolfgang
Deliciae Naturae Selectae, Dordrecht, Blusse, 1771

Please scroll down for bibliographic information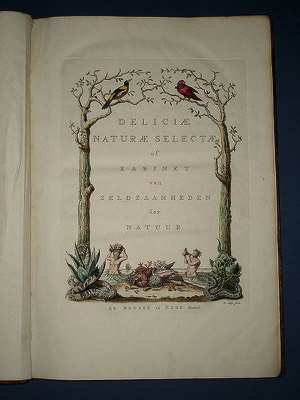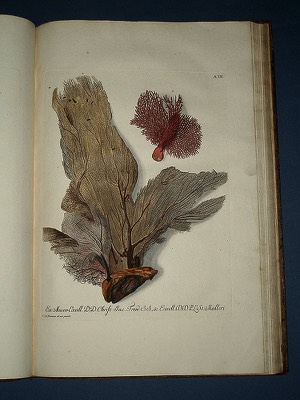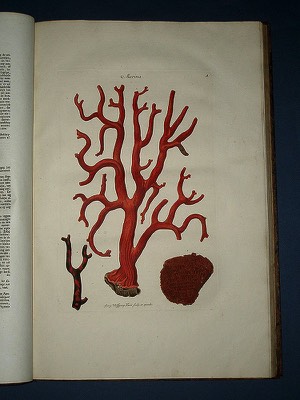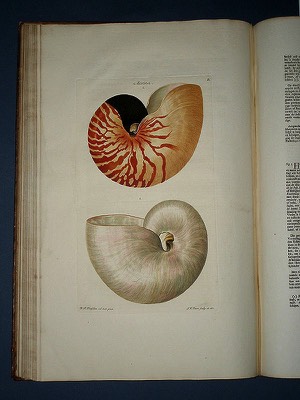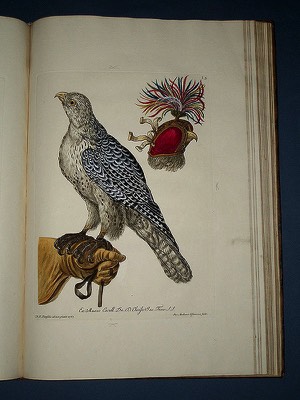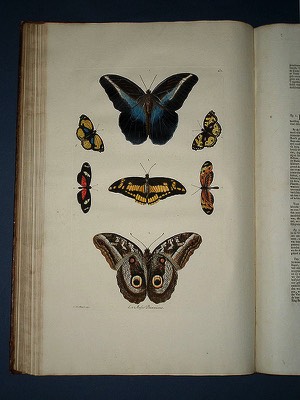 Knorr (Georg Wolfgang)
Deliciae Naturae Selectae of Uitgeleezen Kabinet van Natuurlyke Zeldzaamheden
...

Published in Dordrecht, Abraham Blusse and Son, 1771. Two volumes. Folio. Text in Dutch. One double-page and 90 full-page hand colored engraved plates. Contemporary mottled calf.
First edition in Dutch, first published posthumously with German and French text in 1766-1767.
"It is scarcely an exaggeration to say that the beauty of some of Knorr's illustrations exceeds that of their models and that in all cases the artist's eye has transformed neutral, natural objects into permanent, formal aspects of humanism. The detail and accuracy of Knorr's engravings not only made possible zoological classification but firmly established the distinction between fossils of organic origin and sports of nature" (DSB).
The magnificent plates include 15 of corals, 7 of shells, 6 of butterflies and moths, 4 of sea-urchins, 6 of minerals, 7 of crabs, lobsters, scorpions and spiders, 4 of starfish, 9 of fish, 7 of birds, 14 mammals and 12 of reptiles.
Knorr was an early pioneer of paleontology, and extremely accomplished engraver, and art dealer who, in his lifetime, put together a handsome collection of drawings based on the Cabinets of Curiosity and other amateur collections of natural history specimens in Holland and Germany in the early 18th century (Muller, Houttyn, Schadeloock and others), many of the examples in this book are from the collection of Christoph Jacob Trew (1708-1770), author of "Hortus Nitidissimis". Nissen calls for a portrait, although this seems to be rarely present. Landwehr 97; Nissen ZBI 2229.
Price on request
.