Gualtieri Niccolo'
Index Testarum Conchyliorum, Firenze, Albizzini, 1742

Please scroll down for bibliographic information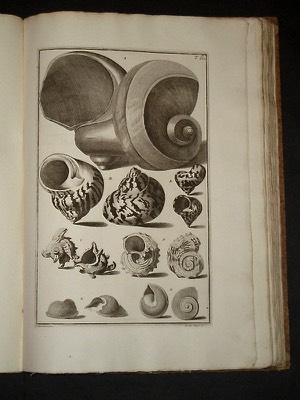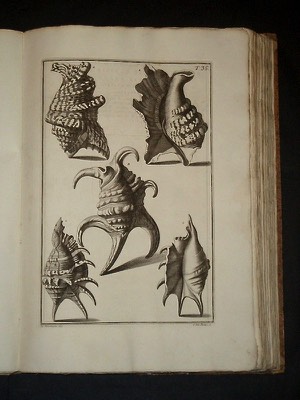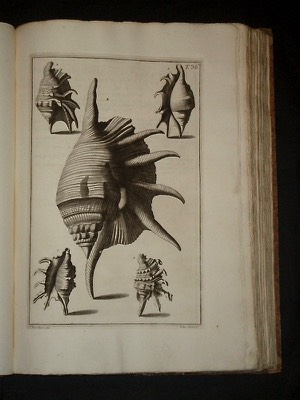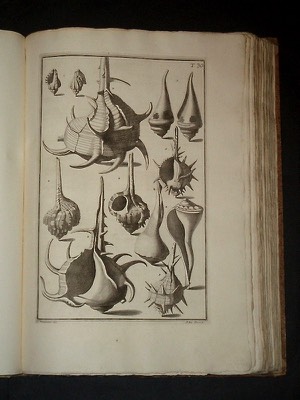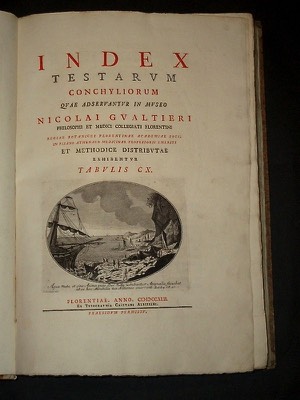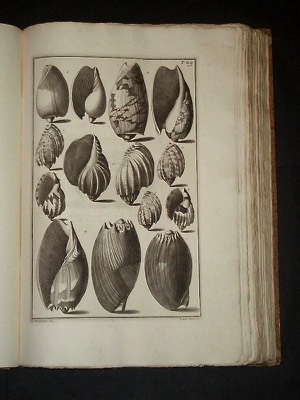 Gualtieri (Niccolo')
Index testarum conchyliorum quae adservantur in museo Nic. Gualtieri ... et methodice distributae exhibentur tabulis CX.


Published in Firenze, Caetano Albizzini, 1742. Five parts in one volume, 2° (48 x 34 cm). Large uncut copy. Pp. [vi-]xxiii. Half-title. Engraved frontispiece by P.A. Pazzi after J. Campiglia, engraved portrait of Gualtieri by Pazzi after Maria Gozzi, title in red and black with engraved vignette, 5 section titles and 8 leaves of generic tables all printed in red and black with engraved vignettes, 110 numbered full-page engravings with either text or unnumbered illustration on verso, most by J. Menabuoni after Pazzi. 17 unnumbered engraved illustrations and 2 historiated initials.
The
Index Testarum Conchyliorum
of Niccolo Gualtieri, physician to Cosmimo III de' Medici, faithfully illustrates hundreds of shells from his own collection. While cabinets of shells were fashionable in court circles, Gualtieri's collection was particularly impressive and he produced a volume of corresponding magnificence, showing a genuine scientific interest. Nissen
ZBI
1736; Dance
Shell Collecting
, p.57.
Price on request
.