L'Heritier de Brutelle
Stirpes Novae, Paris, Pierres, 1784-1785

Please scroll down for bibliographic information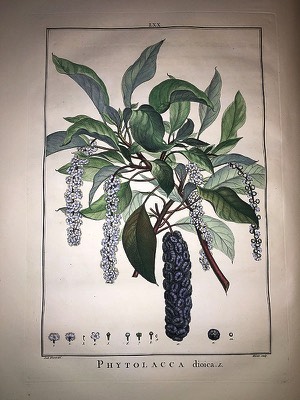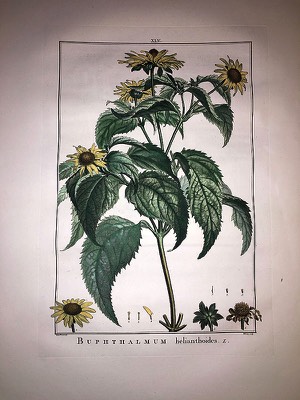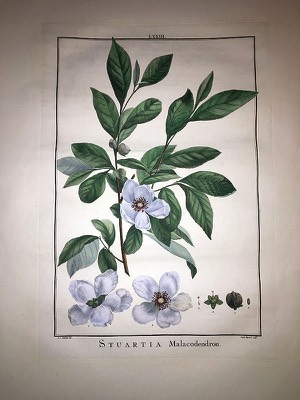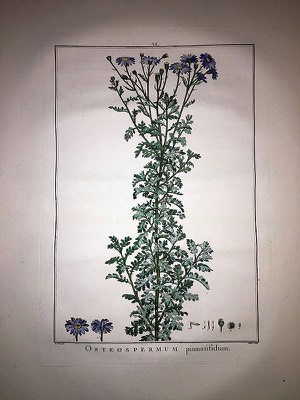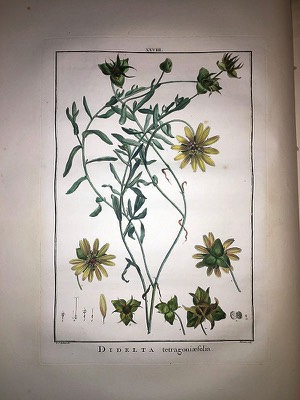 L'HERITIER DE BRUTELLE, C.-L.

Stirpes novae, aut minus cognitae, quas descriptionibus et iconibus illustravit.


Published in Paris, P.-D. Pierres, 1784-1785. 6 parts (bound in one volume). Folio (504 x 340mm). With titles to all 6 parts and 91 (2 double-page) hand coloured engraved plates (of which 54 after P.J. Redouté). Rare hand-coloured edition. Original editorial binding.

"This is one of the more delightful flower books of the eighteenth century. L'Héritier de Brutelle was an amateur botanist of unusual abilities and resources. Luckily, he persuaded the young Redouté to make fifty-four drawings for his 'magnum opus'. The book is splendid in its spacious descriptions, its charming exotic plates, its implications for taxonomic history; and fascinating as an imposing piece of eighteenth-century bookmaking, with its series of fascicles printed on broadsheets, its bibliographical algebra. It is in 'Stirpes novae' that Luxemburg-born Pierre Joseph Redouté (1759-1840) emerges as an extraordinary botanical artist. He had the great good luck to have the very fine Dutch artist Gerrit van Spaëndonck (1746-1822) as his master in drawing, and L'Héritier de Brutelle as his instructor in 'choses botaniques'"'(Hunt). Although the author had planned to publish more parts (with at least 120 plates), this fine botanical rarity remained unfinished. "Contains illustrations of about 10 Cape plants" (Kerkham, Southern Botanical Literature 1600-1988, No. 384). Apart from Pierre Joseph Redoute the following artists were involved: Prévost, Fossier, James Sowerby, Fréret, Aubriet, Bruguière, Jossigny and Henri Joseph Redouté. Cat. Redouteana 1; Dunthorne 246; Great Flower Books 64; Nissen BBI, 1190; Hunt 673; Huntia 2, pp. 29-58.
Price on request.